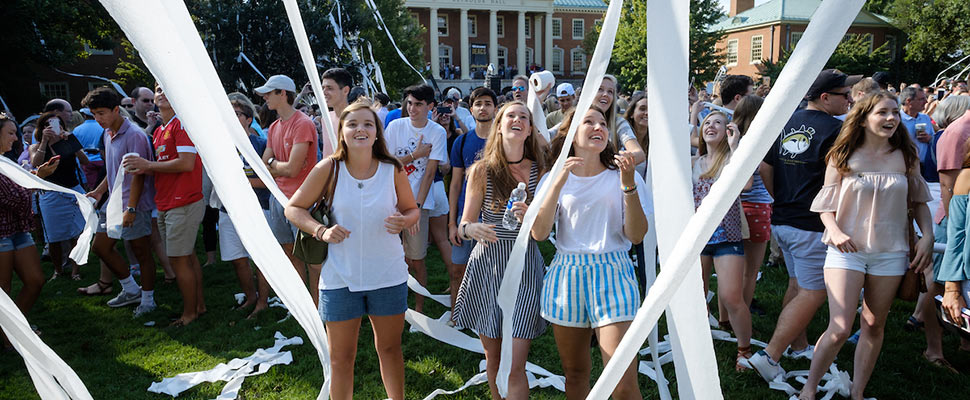 Enthusiasm for athletic victories at Wake Forest University can be measured by the toilet paper in the trees. Wake Forest students, alumni and other fans celebrate game wins by "rolling the quad," covering the center of campus with streamers of white tissue.
The tradition, while popular with Wake Forest fans of all ages, began mostly because of the 172-year-old university's 1956 move from the town of Wake Forest, N.C., to Winston-Salem.
"On the old campus, students used to ring the bell in Wait Hall, an administration building," said Ed Hendricks, professor of history. "There was a bell pull that anyone could access, including students. When the university moved here, there were bells in Wait Chapel but no bell pull. Students had to find a new way to celebrate."
At first, students were the primary rollers, but as the tradition became more firmly established, alumni and their families also raced to Hearn Plaza (the quad) to be among the first to drape the trees in white. Following Wake Forest's win over Georgia Tech for the 2006 ACC football championship, hundreds of fans turned out to completely cover the lawn and trees with toilet paper.
Tradition Founded: 1960s
Next: After the Deacs' next big win