Wake Forest University has many celebrated traditions, old and new, which are cherished by students, faculty and staff. Learn more about how each tradition plays a role in shaping the culture and spirit of Wake Forest by exploring this site.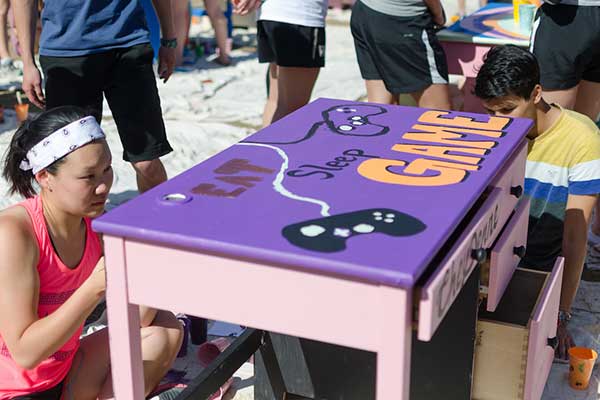 D.E.S.K
D.E.S.K. is an annual spring event in which Wake Forest student organizations design desks for underprivileged elementary schools students.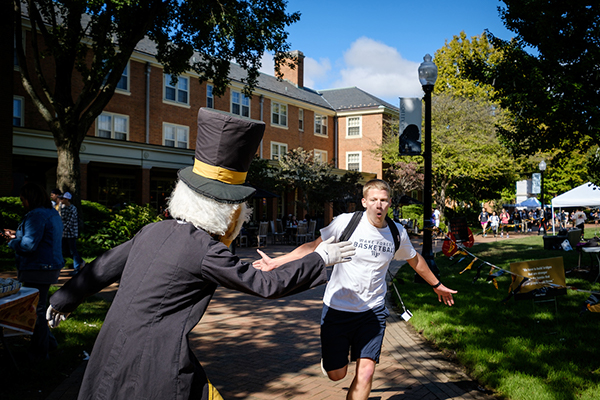 Hit the Bricks for Brian Piccolo is a full day, relay-style running race between a wide variety of teams and campus organizations. In recent years, the event has raised more than $25,000 for the Brian Piccolo Cancer Fund Drive.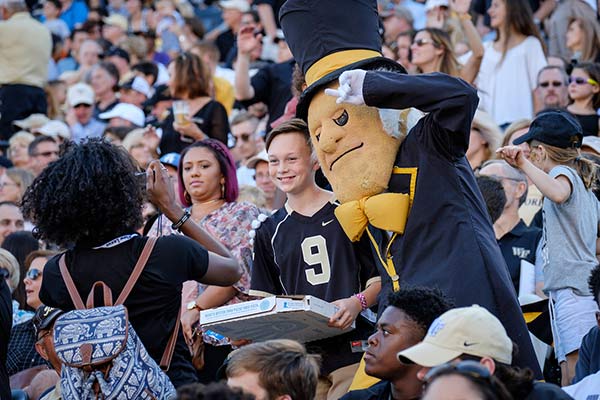 Homecoming weekend welcomes alumni back to campus with a bonfire pep rally on Davis Field, the Festival on The Quad, various class reunions, an alumni tailgate party, and, of course, the Saturday afternoon home football game.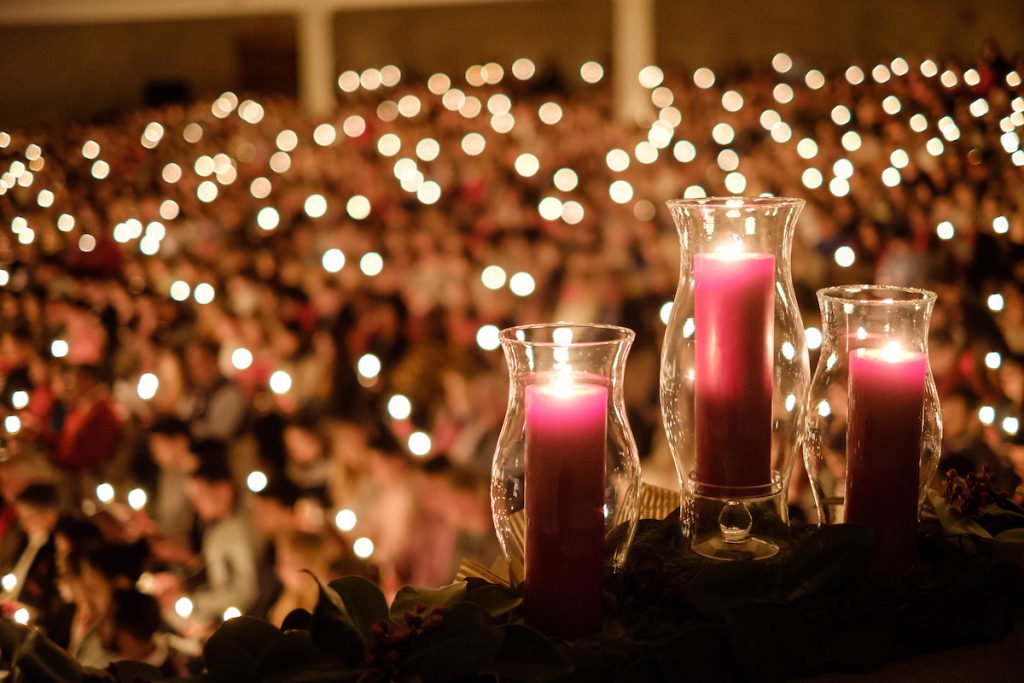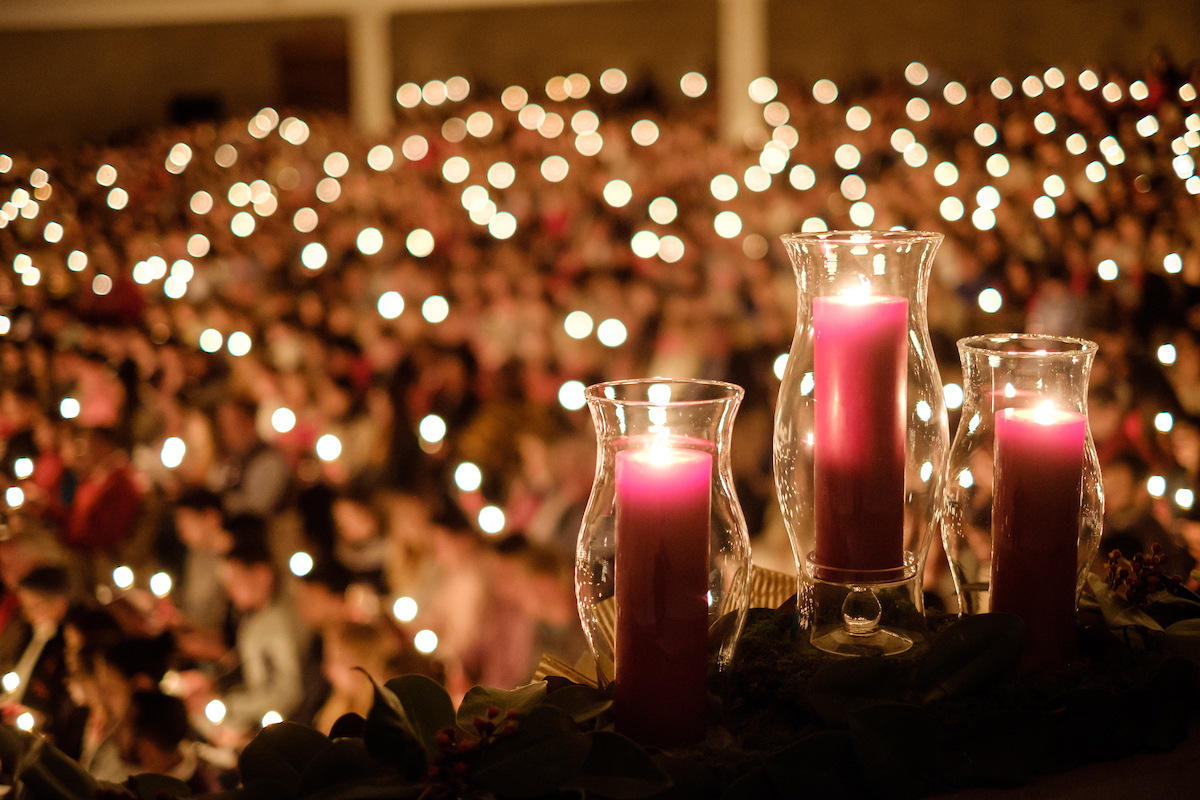 Moravian student Jane Sherrill Stroupe '67 organized the first Wake Forest Lovefeast in December 1965, and 200 students gathered to celebrate the traditional meal. Since then, the Wake Forest Lovefeast has grown to be the largest Moravian-style lovefeast in North America, and one of the favorite features of Wake Forest tradition.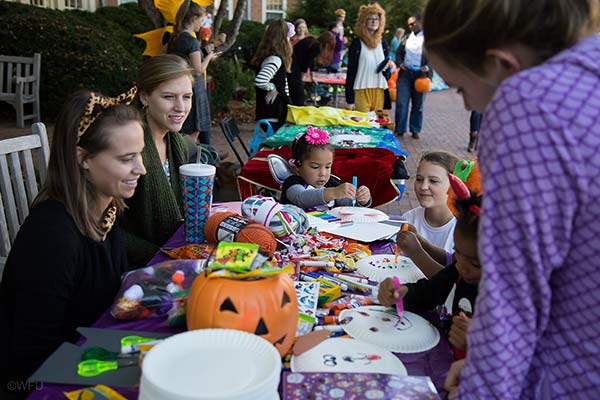 A student-organized event brings about 1,400 area children from local schools, agencies and organizations to campus for an afternoon of Halloween festivities in late October.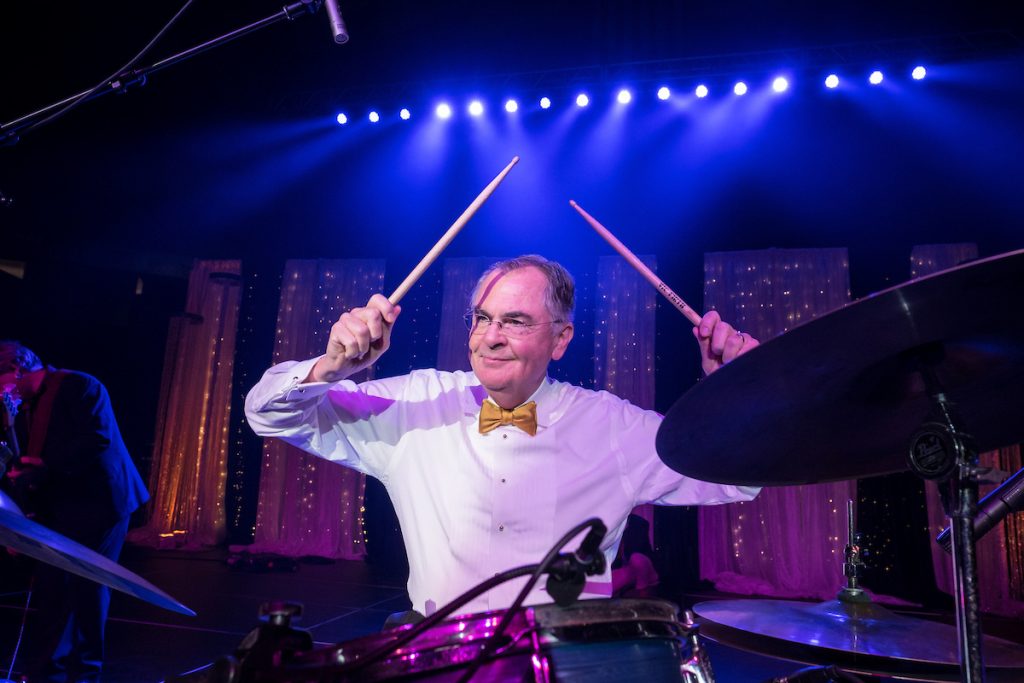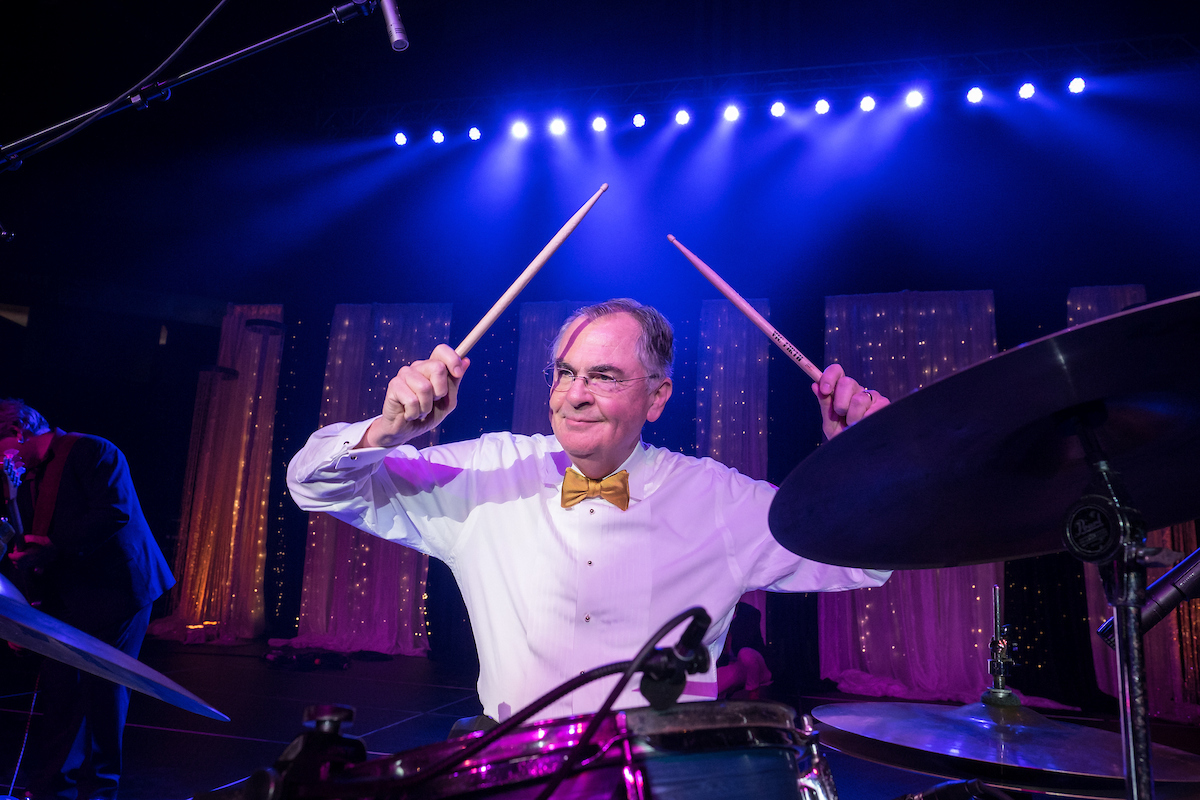 After President Nathan Hatch was named the university's 13th president in 2005, a group of student leaders worked to organize a formal event as an official welcome to Wake Forest, birthing what is now known as The President's Ball.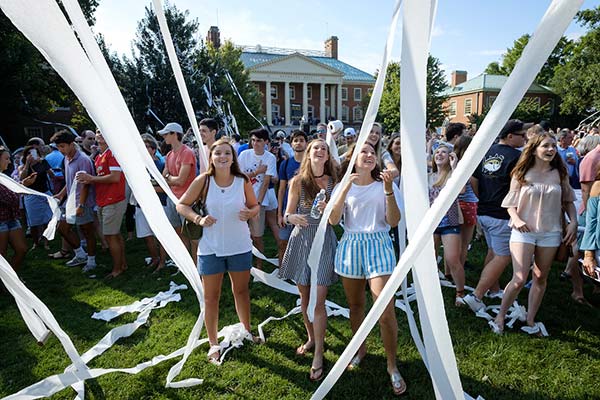 Enthusiasm for athletic victories at Wake Forest University can be measured by the toilet paper in the trees. Wake Forest students, alumni and other fans celebrate game wins by "rolling the quad," covering the center of campus with streamers of white tissue.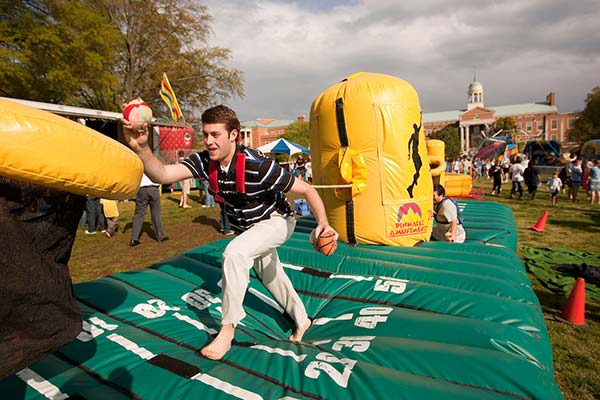 An annual event organized by Student Union which includes a wide variety of events across the span of a week in April.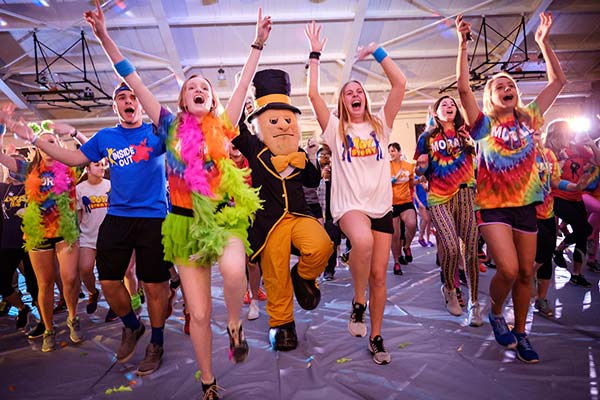 Wake 'N Shake is an annual dance marathon fundraiser benefiting the Brian Piccolo Cancer Research Fund.